Just three monkeys hanging out in the rainforest. #FlashbackFriday (at Belum Rainforest, Malaysia)
4 Struggles Operators Can Overcome with an OTT Partner
— This text was originally posted on the VoxOx Blog on July 8, 2014 —
For the first time ever, more than half of the U.S. population owns a smartphone, giving operators much to smile about. More smartphone users means more calling and data plans and potential for increased revenue, but what happens when consumers bypass their carriers' services by using OTT apps? Operators lose money.  
OTT communications providers offer mobile apps that utilize an operator's infastructure and customer base to offer consumers text and phone access at a lower cost than most operators can offer. So, how can operators reclaim this lost revenue? With a partner of course! In an effort to show carriers just how beneficial an OTT partner can be, we've narrowed down the top 5 struggles operators face when their customers use OTT apps to bypass their services, and how they can overcome them by teaming with a partner.
If you're an operator looking to boost profits and provide innovative technologies to your subscribers, check out how you can benefit from joining with an OTT partner…
1. Combat Shrinking Voice and SMS Revenues
One known struggle for operators is the shrinking of voice and SMS revenues as consumers turn to OTT communications apps for calling and texting. OTT communications apps can provide all the features and services users need at a lower rate or even free – meaning that operators miss out on revenues every time customers downgrade their calling plan or generally make less calls. When operators find an OTT partner for a revenue share deal, they can regain some of this lost income.
2. Keep Up with Feature Innovation
The OTT communications industry is increasingly competitive with feature innovation and it's challenging for operators to stay abreast of the many nimble start-ups focused on pioneering technology. Instead of trying to keep up in a feature race they are unlikely to win, operators should focus on more cost-effective measures. One example is collaborating with (or even acquiring) a partner in order to leverage their fast-moving technology updates and provide customers with the feature-rich services they demand, such as voicemail transcription, SMS translation, call-forwarding, and much more with no added costs.
3. Recouping International Service Customers
Consumers are continually shying away from purchasing traditional international voice and texting plans when they travel abroad, and instead using OTT communications apps for a fraction of the cost and avoiding roaming changes. Rather than missing out entirely on potential income when customers are on vacation, operators can regain a portion of those international service revenues when teaming up with OTT apps that customers are seeking out for this purpose.
4. Enhance User Experience
Some users are simply attracted to OTT apps just because they offer a different user experience. (Grass is always greener!) So, why not hedge your bets? With the right partner, an operator can offer customers a new look and feel without losing all revenue and control of the situation.
In the evolving world of mobile telecommunications, a partner can be an ally, not an enemy to operators looking to increase their bottom line and stay relevant with consumers. Plus, as the mobile landscape becomes more competitive and users continue to seek out the latest technology, consumers will inevitably demand innovation and shop around for the best deal — advantages most operators can only provide when paired with an OTT partner. 
The evidence is clear to us — OTT partners are a no brainer for today's operators — but we want to hear your thoughts! Do you agree that operators can benefit from a partner? Are there any other major struggles operators are facing with the OTT communications space heating up? Sound off in the comments below or connect with us on social media – Facebook and Twitter. 
Telcos Should be an OTT Partner, Not Enemy
— This text was originally posted on the VoxOx Blog on July 22, 2014 —
You've heard the phrase if you can't beat them, join them. Well, telcos are taking this literally as many are shifting their focus from battling OTT services to partnering with them. In fact, an interest in providing OTT-type services is on the rise, with 36% of mobile operators partnering with OTT providers last year.
So, just why are telcos uniting with OTT services? Because competing with the features and competitive prices of OTT apps is nearly impossible for operators, but a partnership can prove to benefit their bottom line, as well as offer a few awesome perks to the people who keep them in business — the consumer!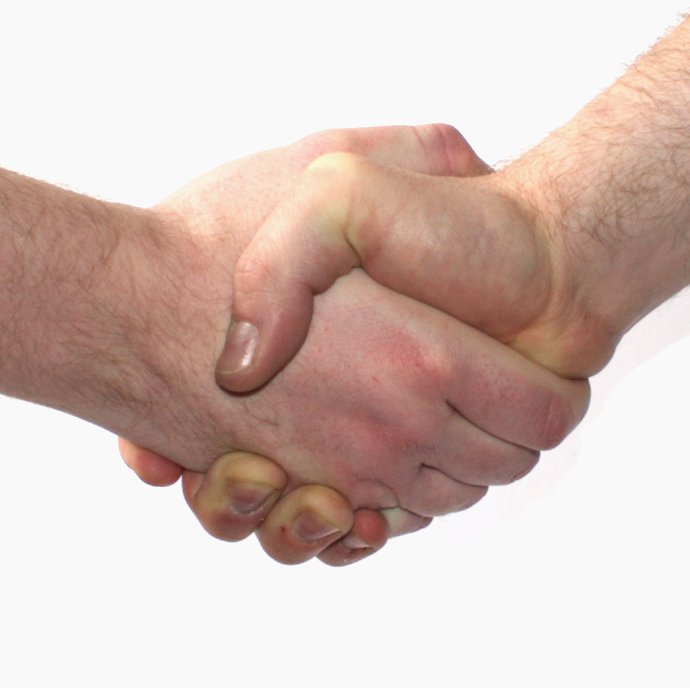 First, let's talk about the different types of partnerships and why those might be beneficial:
Co-branded Partnership
Much like the co-branded app Voxox is collaborating on with VTC Intecom, operators can partner with OTT services to create an app that promotes both businesses. Co-branded apps are a great option as they can offer the benefits of an expanded network for users and providers. For example, a co-branded app may allow users the ability to sign in with credentials from their telco, OTT service or social media accounts, or search a wider net of contacts.
White Label Partnership

If a co-branded app isn't quite right for either the OTT service or the operator, a white labeled application is another partnership solution. Not only will consumers reap the benefits of a feature-rich app, but operators will also be able to design and launch apps quickly – saving both time and money!  

Next, let's touch on the benefits that an OTT partnership can yield for all parties involved:
Enhanced User Experience
When it comes to creating a successful product, user experience is key, which is why telcos and OTT services are joining forces to bring users the best of both worlds. Ease of sign-in, expanded contact list, free and low-cost calling and texting, and loads of features like a virtual assistant, call forwarding, language translation, and custom hold music (just to name a few!) are a winning combination for users.  
Service & Innovation Combo

What's the easiest way for a telco and an OTT app to create service innovation? By taking the best bits of both and rolling them into one. Telcos offer steady service and an expansive network, while OTT services offer unique features and competitive rates; put them together and you have a feature-rich ultra-reliable service at your fingertips!
Reduced Operation Cost
With lost revenue and bandwidth expenditure being the big issues behind the telco-OTT services war, operators can rest in peace knowing that a rev-share partnership will boost their bottom line. By joining forces with an OTT service, operators are reclaiming lost revenue and reducing their operation costs by leveraging the strengths of OTT services. 
Customer Retention & Growth
Many consumers turn to OTT services for their messaging and calling needs because traditional mobile plans are generally more expensive, and sometimes out of their budget. For those who rely on OTT services to stay in touch, an OTT partner is the only way telcos can grow users and add revenue from a demographic that may not subscribe to more expensive data plans.
Profit Boost 

By offering richer services and expanding their customer base through collaborative projects, it's no doubt telcos and OTT services will see an increase in profits when they team up together – a win-win for both parties!
As more and more major players in mobile telecommunications begin to recognize the benefits of an OTT partner, we continue to see an increase in OTT and telco partnerships and expect more innovation and technologies to reach our mobile devices in the near future.
Do you think your business could benefit from an OTT partner, whether it's a co-branded or a white-labeled application? Are you a consumer excited for mobile phone and messaging services innovation? Sound off in the comments below or connect with us on social media – Facebook and Twitter.
Look what just came in the mail! Can't wait to read this :) (Taken with Instagram)
How to Design an Entertaining Kitchen
— Text was originally posted on the MJFlooring.com on Oct. 9, 2012. —
The holidays are right around the corner and that means parties, celebrations, family gatherings and of course, lots and lots of food. Hosting these happenings is fun, but only if you have a kitchen worth showing off. Designing an entertaining kitchen can be simple with the right products and vision – everything from the countertops to the cabinets and the walls can be jazzed up for entertaining! Read on for a few ideas on how to give your kitchen a fun makeover before the holiday festivities begin.
Back to basics.
When starting a kitchen makeover, there are a few obvious elements that need addressed – floors, cabinets and countertops – so before bringing in the demolition crew, determine the look and feel you want for your new kitchen. For an elegant feel opt for dark hardwood floors, granite countertop and custom finish cabinets and for a more relaxed look go for a combination of lighter hardwood floors, travertine or porcelain tile countertop and neutral cabinets. No matter what your entertaining or design needs, with the right materials and installation your kitchen will be looking jolly in no time — the hardest part will be deciding what countertop goes best with your serving dishes!
Bars the limit.
'Tis the season for hot toddies and seasonal cocktails, so what's a kitchen without a bar? Not very entertaining, that's what! When designing an entertaining kitchen installing a bar area or island that acts as the main focus of the room is key. Custom cabinetry can outfit your bar with the proper storage for stemware, bottles, condiments, ice and any other items you may need on hand. There are many options for bar tops and depending on the placement in your kitchen, it may be best to match your countertops or it could have its own look. No matter which route you take, a well stacked bar is sure to catch the attention of your guests and will undoubtedly reel in a compliment or two.
So, what do you think – is your kitchen ready to take on the hustle and bustle of the holidays? Be sure to share your ideas and tips on how to design the perfect entertaining kitchen with me!

Tips for Creating the Perfect Man Cave
— Text was originally posted on the MJFlooring.com on Oct. 1, 2012. —
Some may call it a garage. Some may call it an attic or maybe even an old bathroom, but to you it's a man cave in the making– a masculine lair that fits everything you love into one room. Designing a unique space to relax after a long day doesn't have to be hard and it certainly doesn't have to be pretty, but it does need the essentials. While you could manage with just a lawn chair and a flat screen, here are a few tips for creating the best man cave on the block.
Pass the bar.
Every man cave needs a bar, or at least something bar-like, so a countertop is a must-have. Concrete and industrial countertops will outfit your lair with the essential bar space without any added frills. Plus, if your man cave isn't set up in a 6 car garage, you may need cabinets to store all your games, movies, magazines and munchies, and where better than under your new bar? Cabinets can be designed to fit any man's needs — whether it's a kegerator or a shark tank you'd like to fit under your bar, it's possible with custom fit cabinets.
Floor it.
Durability is key when it comes to flooring in a man cave. Between the beer, pizza and whatever else you choose to bring into your man cave, something that is easy to clean (or not clean?) and can hold up to even the most extreme game nights is what you should look for. There are many solutions on the market like hardwood and travertine tile, but we suggest laminate because it's easy to install – you can install several hundred square feet in a weekend – and it comes in almost any color or design imaginable. Favorite sports team's colors, anyone?
Now that you've got the basics, it's up to you to add the finishing touches. We recommend a huge flat screen TV (the bigger, the better!), sports memorabilia, car posters and of course a couch or two. If you have any questions on how to create a man cave or just want to give yours a "man-over", post a question in the comments or tweet me!
Image source: mancavetek.com
What's your favorite part of the work day? Mine's lunch.